Chicago Radio Legends

Larry Lujack, Dick Biondi, John Landecker....do you realize that some of the best radio personalities in the country have worked in Chicago? How lucky we are!





Aircheck Collections

Fire up your old transistor radio, and let's check out....

Reel Radio Repository -search the database for classic airchecks featuring Larry Lujack, John Landecker, old jingles and Boogie Checks

These collections at Reel Radio Repository have
quite a bit of Chicago content:
Windy City Collection
Mark Heleniak Collection
Tom McMurray Collection

What Radio Was
The Lost Tapes
Dan O'Day Sample Audio
WLS, The Rock Of Chicago
History & Information

Radio Broadcasting History: Illinois Stations
Chicago Radio Time Capsule
Chicagoland Radio Call-Sign History
Dick Biondi




The History of WLS Radio
Jeff Roteman's WLS Website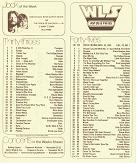 Remember those great radio surveys?


WLS-FM is playing music! Now known as 94.7 WLS Chicago's Classic Hits, the station is once again home to such Chicago luminaries as John Landecker and Dick Biondi.





Be sure to visit the Video Center for YouTube channels and playlists that feature our radio heroes!

Animal Stories
"...this is your charming and delightful old Uncle Lar, and with me, in person, is little snot-nosed Tommy....hi Tommy!"

Animal Stories with Larry Lujack and Tommy Edwards:
Animal Stories CD
WLS History: Animal Stories
WLS: Animal Stories


Animal Stories was a hilarious and very popular segment on Larry Lujack's show in the 1970s and 1980s. Between 2004 and 2006, Uncle Lar and Little Tommy could be heard doing new shows at 1690 WRLL-AM Real Oldies. As of 2012, Tommy Edwards is doing the midday show at 104.3 K-Hits, which some of you might remember as the former WJMK oldies station.

UPDATE: Sad news! Larry Lujack passed away on December 18, 2013 at the age of 73. You can read more about it at the Chicago Tribune.
Kevin Matthews

Kevin Matthews began his Chicago radio career in 1986. I was a regular listener to his morning show, which made me a Kevhead. Between April 2002 and March 2005, he did the mid-day shift on WCKG.

Kev is a true radio artist. If you didn't know better, you'd swear he has an entire ensemble of actors in the studio with him. Especially appealing is his "sportscaster," Jim Shorts...he's an alter-ego who has definitely taken on a life of his own!

Between 2005 and 2011, Kevin Matthews did the morning show at WLAV in Grand Rapids, Michigan. In November 2011, Kevin was forced out when the station was purchased by new owners. In December 2011, he joined Steve Dahl's subscription podcast network.


Kevhead.com -Kev's official website
Jonathon Brandmeier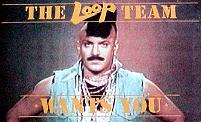 Johnny B was a windy city radio favorite from the day he burst onto the Chicago airwaves in 1983 until his show left the air in 2001. He came to Chicago following a very successful stint at KZZP in Phoenix.

With the help of people like Buzz Kilman, Piranha Man, Jimmy "Bud" Wiser and his back-up band, the Leisure Suits, he created a morning atmosphere that was nothing short of crazy.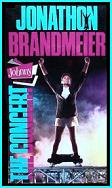 From 1983 to 1997, Johnny did the morning show on WLUP. His parody songs and classic telephone bits (like Celebrity Wake-Up Calls, Answering Machine Olympics and the Shove-It Line) were a great way to start the day. His listeners were always a big part of the show, which added to his popularity. His live performances, especially his 1988 show at Poplar Creek, were legendary.

Johnny relocated to California in 1997, where his show was broadcast on both WCKG in Chicago and KLSX in Los Angeles. His contract expired in January 2001. Between April 2004 and March 2005, he did the morning program at Arrow 93.1 in Los Angeles. He was taken off the air when the station switched to a controversial Jack FM format.

Amid much hoopla, Jonathon Brandmeier returned to Chicago in November 2005. He did the morning program at WLUP between 2005 and 2009, when he was fired just three months before the end of his contract. In December 2011, he joined WGN as their new morning man. In September 2013, WGN moved Johnny B to their new experimental Internet station, WGN-FM. As of December 2013, WGN is in the process of purchasing an FM station, at which time Johnny B will return to the traditional airwaves.


Johnny's WGN Page
Brandmeier Show Online
Loon Flashback: KZZP Clips

Steve & Garry

Steve Dahl and Garry Meier were an outrageous radio team back in the 1980s, first on WLUP and then on WLS. They spoke their minds and made fun of everything, which is why I enjoyed listening to them.

They had a falling-out in 1993 and went their separate ways. For a long time, Steve did the afternoon program at WCKG. Between 1996 and 2004, Garry was at WLS with Roe Conn.

In August 2006, Steve and Garry had an impromptu reunion during Steve's broadcast from the Air & Water Show. The duo were in great form, and fans were happy to see them together again. In April 2007, Garry Meier took over the late-morning shift at WCKG.

Things changed in October 2007. Steve became the morning host at WJMK Jack-FM, and a format change at WCKG meant that Garry was once again out of a job.

In April 2009, Garry joined the team at WGN as their new afternoon host. Steve left WJMK in December 2008 because of low ratings, and in September 2009 he began doing daily podcasts from his home and other remote locations. Beginning in August 2011, listeners can access his podcasts by subscription only.


The Insane Coho Lips
Steve Dahl's Website
Steve & Garry Notebook
Garry's Page at WGN
Steve Dahl at Wikipedia

Some S & G memories....
*"Would ye like a pickle on a stick?" --it was hilarious when the boys made fun of King Richard's Faire (now known as the Bristol Renaissance Faire)

*A daily phone call from a listener grew into the elaborate and very popular All My Children Update

*Their merciless attacks on the likes of Neil Diamond, Joanie Loves Chachi, Tom Skilling ("Tommy Skillet-head"), Wally Phillips and WGN's very own Cliff Mercer

*Steve's parody & novelty songs, including "Do You Think I'm Disco" and "I'm A Wimp" ("I have really greasy hair and skidmarked underwear...I'm a wimp")

*Ordering pizzas to be delivered to the Ayatollah

*Some names from the past: Dan Fields and Leslie Kiling ("Lane Closure") doing traffic...Maggie Brock doing the news...Les Grobstein & Bruce Wolf on sports...Marcus Palmer & Dan Falato producing...