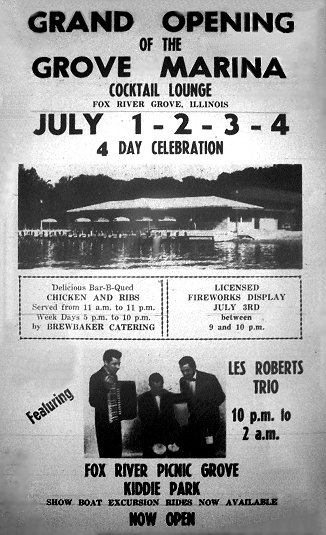 Louis Cernocky retired from the picnic grove business in 1966. He entered into an agreement for deed with a developer doing business as Barberry Hills Inc. The park, ski hill and marina retained their names and continued much as they had before. Operation of the Grove Marina lounge and restaurant was taken over by Wilbert Hanke and Eldon Chewning, who had recently opened the Branded Steak House in Crystal Lake.

The new developer planned to build a hotel on the property, and the agreement stipulated that a major hotel chain such as Hilton or Holiday Inn would make a suitable tenant. These plans fell through, however.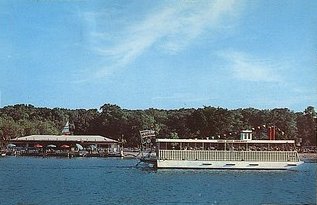 The ski hill and picnic grove remained open until the early 1970s, when they fell into disuse. The Grove Marina stayed in business until being destroyed by fire in the mid 1970s.

The land changed hands several times between 1976 and 1993, but remained unused. In 1987, a proposal to build a Holiday Inn on the property and rename it Holiday On The Fox stalled when the developer passed away before plans could be completed.

In 1994, a state grant and an agreement with a new developer made it possible for the village of Fox River Grove to purchase 40 acres along the river. The rest of the land was sold to Picnic Grove LP and became the Picnic Grove Subdivision. The plat was recorded and the first lots were sold in 1995.

Today, the 40 acres owned by the village are known as Picnic Grove Park. It is one of the last remaining public areas on the Fox River. It contains a playground, picnic shelter, gazebo, boat docks, boat launch, grills, picnic tables and a sledding hill. The only traces of the park's former life are the original roadways and a concrete slab where the Grove Marina once was located.